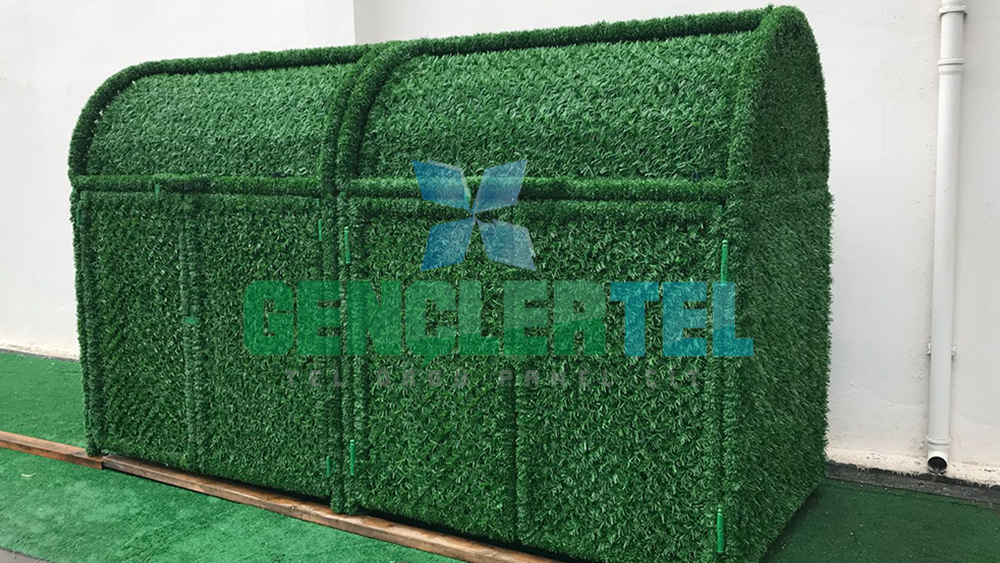 Protection from External Influences with Grass
So How Is It?
- As it is a frequently woven product, it prevents ingress and exits of cats and dogs.
- If you are uncomfortable with the looks around you, you will avoid this with this product.
- Since the installation of the product is very fast and easy, you will get the image you want in a short time.
There is something called eye pleasure. When you look at nature, a beautiful landscape or an architectural structure, you enjoy it, right? It literally runs deep into your soul. If you are very disorganized and in turmoil, be sure that you will hear the sound of unrest within you. Imagine that the garden of your site is surrounded by lush green… When you look at your garden, this is the greatest happiness if it makes you rest and appeals to your eyes. Çimçit conforms to these features I have just described.
Nowadays, the use of grass is becoming more common, some municipalities have even started to cover garbage containers with grass. Not only the walls but even the underpasses are covered with this material. If you have a garden or are running an architectural project, you can buy this product with peace of mind. New projects bring new products. This is exactly what such a lawn has.
Çimçit is produced from galvanized wires that do not rust and have passed many tests. Although it is not only visual, it provides more security than normal open wires. There are too many firms producing cement, there are very few firms that do this right. Do not forget! If you buy the product once and want it to be permanent, you need to buy the right product from a safe place.
GENÇLERTEL - cimlitel.com.tr
As Gençler Tel and Fence Systems, we are proud of having been serving in the sector for many years. By keeping the concept of quality at the forefront, by making investments in machinery and equipment based on the latest technology, we have reached a structure that can meet every demand with our experienced staff and team as well as a wide range of products. We are proud to serve you, our valued customers, in ev
Our Address
&nbsp Çengeldere Mah. Ufuk Cad. No:11-3 Beykoz / İstanbul
&nbsp info@cimlitel.com.tr
&nbsp +90 (533) 960 89 89